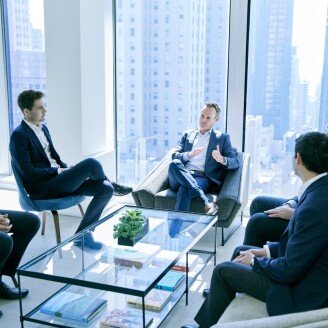 The Harvest Ascend strategy leverages extensive investment experience across the Business and Technology Services sectors to partner with differentiated platforms within the lower-middle market.
The experienced Ascend team applies a sector-first approach while seeking to partner with businesses that enable organizational scalability and business productivity, ensure compliance and provide insights for growth.
*As of 9/30/2023
Years that co-heads
have worked together
Harvest Ascend seeks to invest in tech-enabled services businesses offering a strong core value proposition and mission-critical solution in large, fragmented and growing markets.
Investment
Criteria
EBITDA
~$10 million to < $30 million
Equity Investments
$50 million – $200 million
Business and Technology Services

Human Capital
Management
Talent Acquisition and Onboarding
Workforce Management and Development
HR Administration and Outsourcing
Data and
Technology
Services
Business Intelligence and Workflow Tools
Customer Engagement Solutions
IT Services and Digital Transformation
Compliance
Services
Governance, Risk Management and Compliance
Certification and Training
Testing and Assessment
Professional
Services
Corporate, Financial and Insurance
Healthcare Services
Specialty Consulting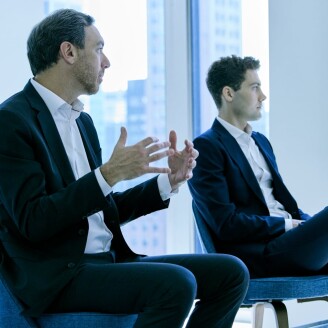 Ascend
Escalate
Strategy
The Ascend Escalate Strategy guides post-closing value-creation strategies by emphasizing three key transformational phases:
Invest in incremental C-level positions
Drive employee engagement and incentives
Collaboration with highly relevant independent board members
Sales and go-to-market strategy
Sales organization
Sales tools and reporting
Client upsell and retention
Product development and pricing
Market mapping during diligence
Strategic expansion into new solutions, geographies, adjacent verticals
Tuck-ins plus transformational M&A
Detailed integration planning